With over twenty years of installing telecomm and data infrastructure cabling, DataCom Inc. has become acknowledged by its peers as the "Experts" in this field. We continually enhance our staff with structured on-the-job, training. We have invested in state-of-the-art tools that, heretofore, have been unseen in our valley.

DataCom is the only telecomm contractor in our area that has the ability to "certify" the cabling installation - thereby providing customers with a 20-year warranty and beyond!

Striving to maintain this "edge", DataCom has ventured into several other areas of the Information Technology world.

Over the last 5-10 years we have been installing CCTV and video systems. We sell, install, and service analog and VoIP camera systems from: Bosch, Hikvision, Axis, Panasonic, and Ubiquiti Networks. These can be standalone or networked and recorded to either a DVR or an NVR. Often, we can also tie the video output into your telephone, entry access, or alarm system. Most of our video systems are able to be remote-accessed to enable monitoring from your smart phone, tablet, or office PC.

Our customers are enjoying entry access systems that DataCom Inc. has installed for them. These range from a simple Aiphone system with a built-in camera and door lock release, to a Vanderbilt or ISONAS system that is able to include in-depth programming to adhere to a schedule or event-driven scenarios.
Latest DataCom Project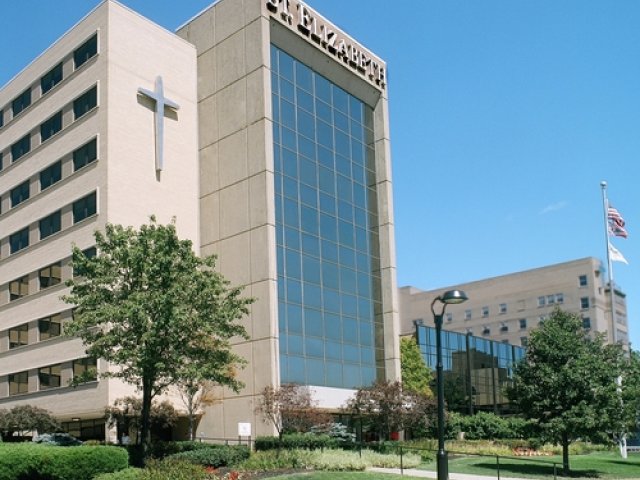 Mercy Health St. Elizabeth
August 2020
Datacom has recently installed new Axis cameras for Mercy health at the St. Elizabeth in Youngstown.